Restaurant in Itanagar, Arunachal Pradesh
Indulge your taste buds at our exquisite restaurant in Itanagar, Arunachal Pradesh. Cygnett Inn Trendz offers an array of delectable Itanagar dining options, where you can savor flavors that tantalize your palate. Immerse yourself in the culinary delights of our renowned establishment and experience dining excellence like never before.
---
C Pavilion
Indulge in the favored 'All Day Dining' experience at our establishment, designed to satisfy discerning food enthusiasts with a diverse global menu. Featuring a blend of classics and innovative dishes, our restaurant in Itanagar, Arunachal Pradesh, offers luscious food platters and exotic beverages. With a dynamic menu, stylish ambiance, and attentive service, it's an ideal choice for power lunches, elegant dinners, business events, and social gatherings alike.

Multi Cuisine
07:30 AM to 10:30 PM
+91 8595450450, +91 8595192192
---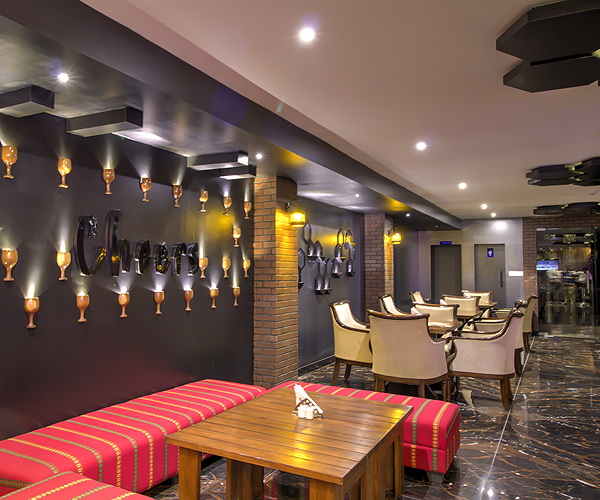 Metro Pub
At The Metro Lounge in Itanagar, Arunachal Pradesh, we welcome groups of friends, corporate colleagues, and families to enjoy a memorable experience. Indulge in premium beverages, savor quality gourmet snacks, and relish tasteful background music at our exquisite bar. The contemporary decor, comfortable seating, and exceptional service by our proficient staff enhance the overall ambiance. With a well-stocked bar boasting a rare selection of the finest liquors, it's no wonder we're ranked among the top choices for 3-star accommodation with a bar in Itanagar.

Cocktail
06:00 PM to 10:00 PM
+91 8595450450, +91 8595192192
---