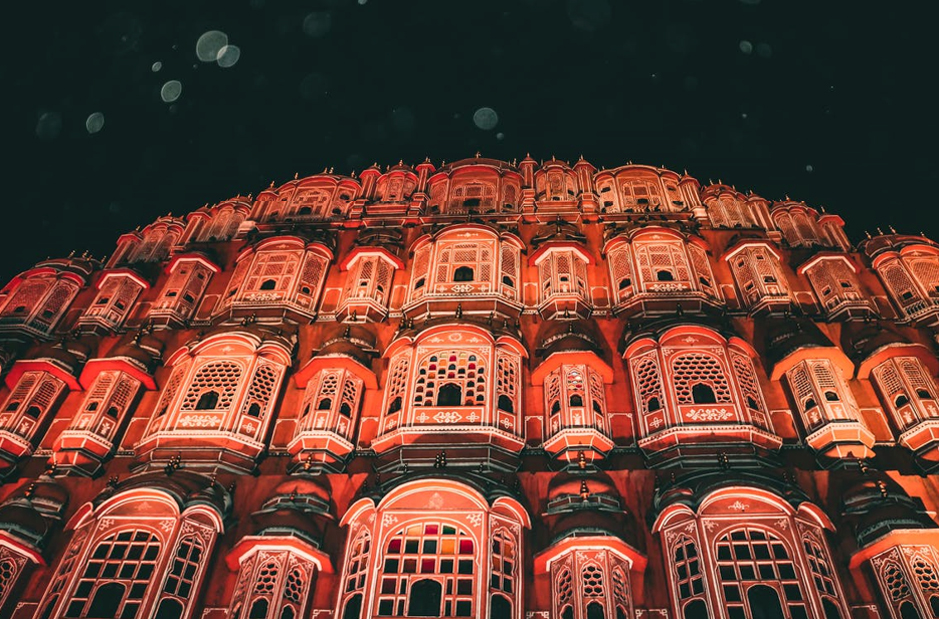 26 May 2021
Top 5 Things to Do in Jaipur at Night (2021)
While Jaipur is worth exploring in day-time, its night life is as exciting. Here's the proof
Jaipur is renowned for its enthralling appeal, beautifully and carefully built architecture, and a wonderful blend of ancient royal heritage and cutting-edge technology. Jaipur offers a unique perspective on urban life, making a visit to this city even more enjoyable and memorable. However, the capital city of Rajasthan has much more to offer to its tourists and its locals at night. With a plethora of magical things to do at night in Jaipur, we have compiled a short list for you below:
1. Walk around the Jawahar Circle Garden
Jawahar Circle Garden, one of Asia's largest circular gardens, is the pride of Jaipur. Musical fountains, food stalls, a rose garden, and jogging tracks can all be found here. When the fountains come to life in the evening, the ambiance becomes even more lively. A walk through Jawahar Circle Garden is both calming and enjoyable.
2. Catch the Light and Sound Show at Amber Fort
This magnificent structure, also known as Amer Fort, was designed in the 16th century by Maan Singh, a trusted general of Akbar. Though the fort is bustling with visitors throughout the day, the atmosphere changes dramatically at night. The fort brightens up with the dawn and is a sight to behold. During the evening hours, the main attraction is a 50-minute sound and light show with a kathak performance at Diwan-e-Khaas.
3. Visit The Hawa Mahal
This iconic structure of Jaipur, which has been admired for its outstanding architectural technique for decades, is even more stunning at night. Despite the fact that access to this monument is not allowed at night, the sight makes the trip worthwhile. This is indeed one of the iconic things to do at night in Jaipur.
4. Evening Safari
Evening leopard safaris are organised by the Jhalana Safari Park and are an exciting way to spend an evening with family and friends. Indulge in Jaipur's nightlife and fill your soul with adventure and thrill.
5. View of Amar Jawan Jyoti
It is a museum dedicated to the martyrs and soldiers who died in the war. It is one of Jaipur's most popular tourist attractions. Seeing the flame during the day is a beautiful sight to see, but at night, it takes on a whole new dimension. A visit here is a magical experience, so if you're in Jaipur at night, you must pay this memorial a visit.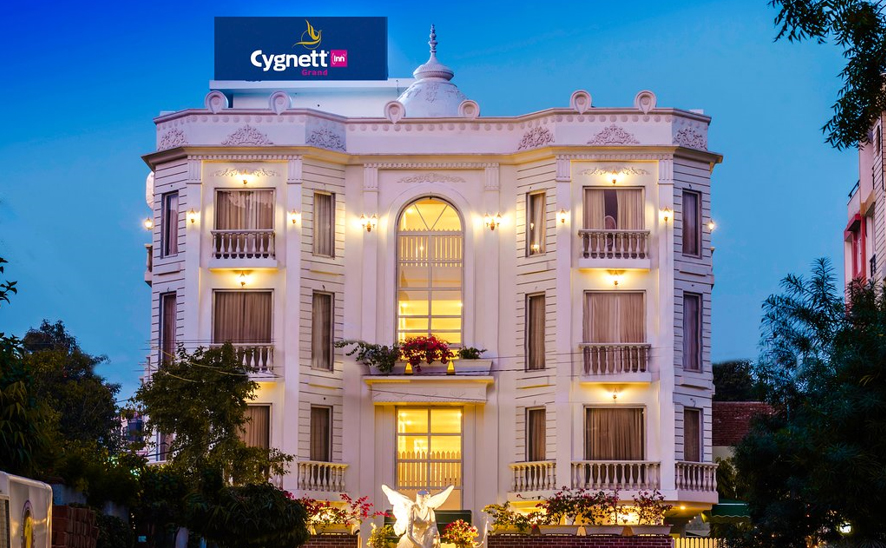 To book the best hotel at an amazing price in Jaipur, you can rely on Cygnett Lite Grand, Jaipur. The hotel is conveniently located near the Jaipur airport and city centre, making it a great option for both business and leisure travellers.
Outstanding contemporary design, thoughtfully appointed accommodations, the finest indulgences, new business and celebration areas, and a world-class hospitality makes for an ideal stay zone for you in Jaipur.